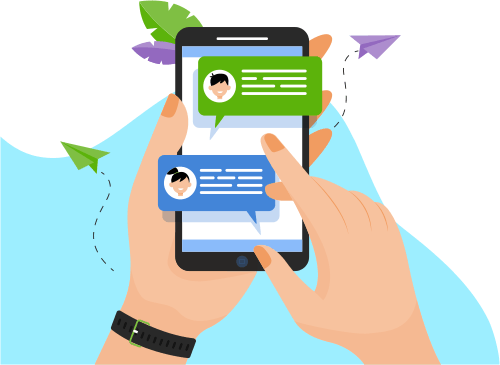 Now you can Instantly Chat with Rambabu!
About Me
Worked on WRICEF (Workflows, Reports, Interfaces, Conversions, Enhancements, Forms and Authorizations) objects.
Worked on OO ABAP, SAP Workflow and Webdynpro.
Worked on Data Transferring from Legacy and R/3 system using

...

Worked on Data Transferring from Legacy and R/3 system using Batch Data Communication (Call Transaction and Session Method) and BAPI.
Modified and customized various Layout sets, Print Program, and Output types for printing Business documents.
Experience on SAP Enhancement using User Exits, Implicit, Explicit spots, BADI's SAP Workflow and ALE IDOC.
Have worked in MM, SD and FI modules which includes-
Developing forms for invoice and sales Documents.
 Reporting in ALV, Interactive and Standard list.
Analysing Standard Transaction and Debugging.
Worked with Interface Objects.
Worked with SAP Scripts, and Smartforms.
Creation of a tool for mass uploading and deleting data using BAPI and BDC.
Experience of working in Development and Support projects.
Preparation of technical design documents for ABAP developments.
Having 4 Years of experience in SAP ABAP (RICEFW) as an SAP ABAP Consultant.
 Have done Certification on 'SAP ABAP on HANA' from Capgemini University.
Show More
Skills
Database
Programming Language
Others
Portfolio Projects
Company
Oaknet HealthCare GST Implementation Project
Description
Project brief              Have worked on Reports, MPP, BDC, Smart forms, SAP Scripts, Function Module, User Exits, BADI, BAPI & OOP's Concept.
Nature of Project      Development / Implementation
Duration                     March 2017 to August 2017  
Delivery Model          Offshore/Onsite
Environment              SAP R/3, ECC 6.0
Role                            SAP ABAP Developer
Show More
Show Less