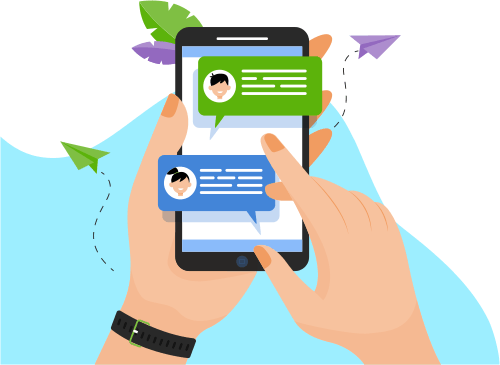 Now you can Instantly Chat with Shashank!
About Me
Having over 7 Years of experience as Software Quality Assurance Engineer (QA) in the filed of IT.
- Experienced in Mobile App (both Android & iOS), Web App & Desktop App testing.
- Experienced in API Testing.
- Good Familiarity with S...iOS), Web App & Desktop App testing.
- Experienced in API Testing.
- Good Familiarity with SDLC (Software Development Life Cycle), STLC (Software Testing Life Cycle) & Bug Life Cycle.
- Working on different software development methodologies like Waterfall, Agile, V-Model as per the requirement.
- Hands-on working experience in Agile (Scrum & Kanban) & Waterfall methodology.
- Performed Functional, Regression, Integration, Negative, Smoke Testing, Database Testing, User Acceptance, Business Acceptance, Sanity testing & Browser Compatibility.
- Prepared Test Plan, Test Cases, Bug Tracking & Reporting.
- Involved in requirements analysis to ensure that all requirements are met.
- Execute Bug verification testing and collecting the updated information.
- Conducting application compatibility testing using different mobile devices on Android & iOS platforms.
- Good interpersonal skills, result oriented, self-starter, Analytical skills and effective problem-solving ability, hard working with pursuing and enthusiasm to learn new technologies and undertake challenging tasks.
- Good work ethics with excellent communication and interpersonal skills.
- Understanding the Client requirements and Functionalities.
- Passion for playing various games using PC's, Laptop, Mobile & game controllers (XBOX/ PSP)

Technical Skills :-
•Operating Systems: Windows , Linux, Android, iOS.
•Database: MySQL, PostgreSQL, SQL Server 2017.
•Development tools: Android Studio, Eclipse, Cordova.
•Testing Tools: Postman, SwaggerUI, SoapUI, Jmeter, Selenium IDE & Web driver, TestNG, Invision, Avocode.
•Defect tracking Tools : JIRA, Mantis, Bugzilla.
•Data Analysis / Data Mining Tools: Tableau, MS Power BI, Orange.
•Domain knowledge: E-commerce, Hotel, Agriculture, Healthcare, Education, HRMS and CRM.
Show More
Skills
Software Testing
Database
Development Tools
Graphic Design
Others
Software Engineering