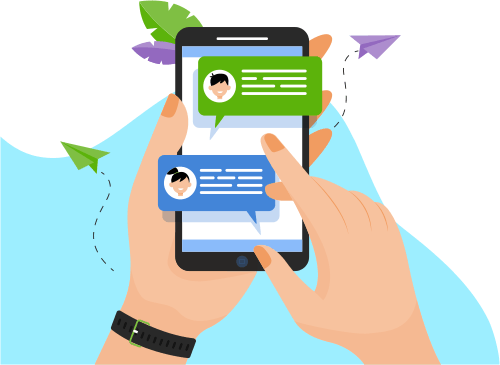 Now you can Instantly Chat with Sanath !
About Me
I am an experienced professional with work experience as a Product Manager, Business Analyst, IT Consultant, and Team Lead hence I possess both technical as well as management skills. During my previous role as Business Analyst, I was responsible ...hnical as well as management skills. During my previous role as Business Analyst, I was responsible for developing and documenting business requirements, functional requirements, user cases, user stories and To-Be process models for the project. To maximize efficiencies, I spearheaded the development of application myself using Agile Methodologies. Furthermore, I have a proven track record of translating stakeholder requirements into tangible deliverables that exceed expectations. While working as a Founder, working on the idea from scratch, doing research, preparing project charter, project plan, recruiting the right resources, leading and managing the team towards the development of the product and then testing the product taking feedback from different stakeholders throughout the process, I have been through all the phases a Product Manager or Project Manager experiences. While working as an SAP consultant for SAP Germany for two years, I synthesized the data received from clients and provided solutions to them for their Business. Consistent interaction with clients and discussion on the development of internal software, internal process for business efficiency, anticipating bottlenecks and advancement to be made for developing business was an essential part of the work. I also worked as Team Lead in my project taking overall responsibility for the whole team. I have a recognized talent for converting detailed analytics reports into actionable steps that focus on improving key performance indicators and facilitating stakeholder decision making. I have also been commended for my clear communication style and my ability to translate complex data concepts into concise and meaningful reports. 
Show More
Skills
Software Engineering
Data & Analytics
Web Development
Database
Others
Programming Language
Development Tools
Graphic Design
Portfolio Projects
Role
Project Manager (Team Lead)
Description
• Worked as Consultant for client SAP Germany providing them ideas and solutions for their business.
• Performed data analysis and derived insights from large data sets. Implemented successful strategic plans during data migration.
• Arranged meetings with clients in Germany, stakeholders for more efficiency in business, developing new plans for better productivity.
• Created reports in partnership with senior developers, empowering business partners to drive productivity improvements.
• As Team Lead, trained and developed the technical and communication skills of associates.
• Anticipated bottlenecks and redesigned process along with clients to improve performance measures of the team.
• Created weekly and monthly progress reports and communicated information about these to clients and project manager.
• Developed web application prototype for ticket management system using C# and SQL.
Show More
Show Less