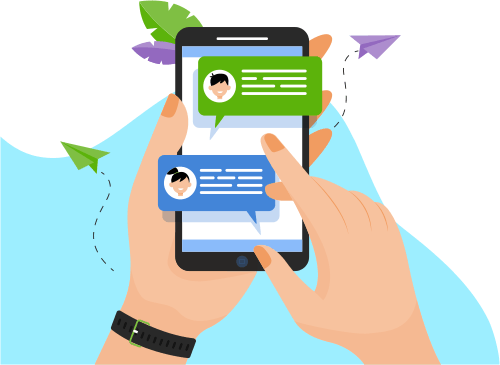 Now you can Instantly Chat with Shilpa!
About Me
Develops human resources solutions by collecting and analyzing information; recommending courses of action.
Improves manager and employee performance by identifying and clarifying problems; evaluating potential solutions; implemen

...

Completes special projects by clarifying project objective; setting timetables and schedules; conducting research; developing and organizing information; fulfilling transactions.
Manages client expectations by communicating project status and issues; resolving concerns; analyzing time and cost issues; preparing reports.
Prepares reports by collecting, analyzing, and summarizing data and trends.
Protects organization's value by keeping information confidential.
Designing Company policies and setting objectives for the HR team.
Develop & improve existing HR procedures and processes.
Monitor HR matrices – turnover rates and company policies
Responsible for overseeing and improving the recruitment process.
Designing and implementing company policies that promote a healthy work environment
Maintaining payroll operations by following policies and procedures
Ensuring all payroll transactions are processed efficiently
Resolving payroll issues / discrepancies
Working closely with HR and Finance departments
Responsible for end-to-end statutory compliance, records under various labour laws
Implement Employee policy, leave policy, employer benefit policy, Exit formality, Anti-harassment and non-discrimination policy.
Dealing and advising on disciplinary and grievance procedures.
Dealing with redundancies, gross misconduct issues.
Setting objectives for the HR team and tracking progress.
Ensuring grievance resolutions related to policies through conflict resolution method and problem-solving skills related to managing teams as well as employee finances.
Ensure strict compliance with company and regulatory standards.
Installation & maintenance of Attendance monitoring devices
Collecting timesheet data and payroll information.
Entering data into payroll and administrative databases and software programs.
Calculating wages, benefits, tax deductions, commissions, etc.
Maintaining accurate records of payroll documentation and transactions.
Responding to payroll-related inquiries and resolving concerns.
Performing account balance and payroll reconciliations.
Preparing financial reports for accounting and auditing purposes.
Preparing periodic payroll reports for review by management.
Show More
Skills
Web Development
Programming Language
Database